SUMMER 2021 PROJECTS
---
Radical Literature in the First Half of the 20th Century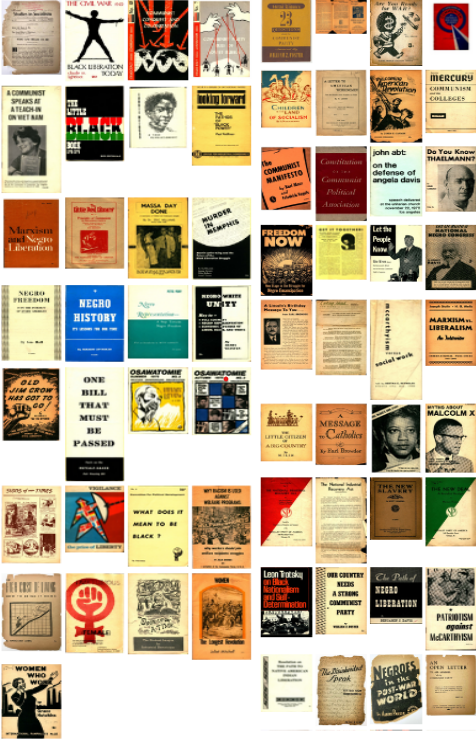 Faculty Project Leader:

Dr. Kate Drabinski, Gender, Women's, + Sexuality Studies
Student Team Members:

Gabe Brunal, Sarah Nove, and Avnee Sharma

Project description:
An interdisciplinary team of student researchers explored the UMBC Special Collections holdings in radical literature. The collection boasts important primary sources for understanding the history of socialist movements in the United States, and debates within that movement about internationalism, racism, sexism, and other issues. Based on their research, the student team created an online exhibition for the Special Collections website that includes a historical timeline, digital stories, and research essays about the collection. The team also created a digital pamphlet about the collection that borrows from the style of the documents themselves to advertise the collection. The project's goal was to create researched content for public use housed on the UMBC Library's Special Collections page to make more public the collection in ways that encourage researchers, including students, faculty, and researchers from elsewhere, to use the collection.

Please visit this link to view the student team's final product: https://umbcspecialcollections.omeka.net/exhibits/show/radlit 
---
A Protocol Manual for Urban Forest Health as Citizen Science: From Patch Sampling to Public Advocacy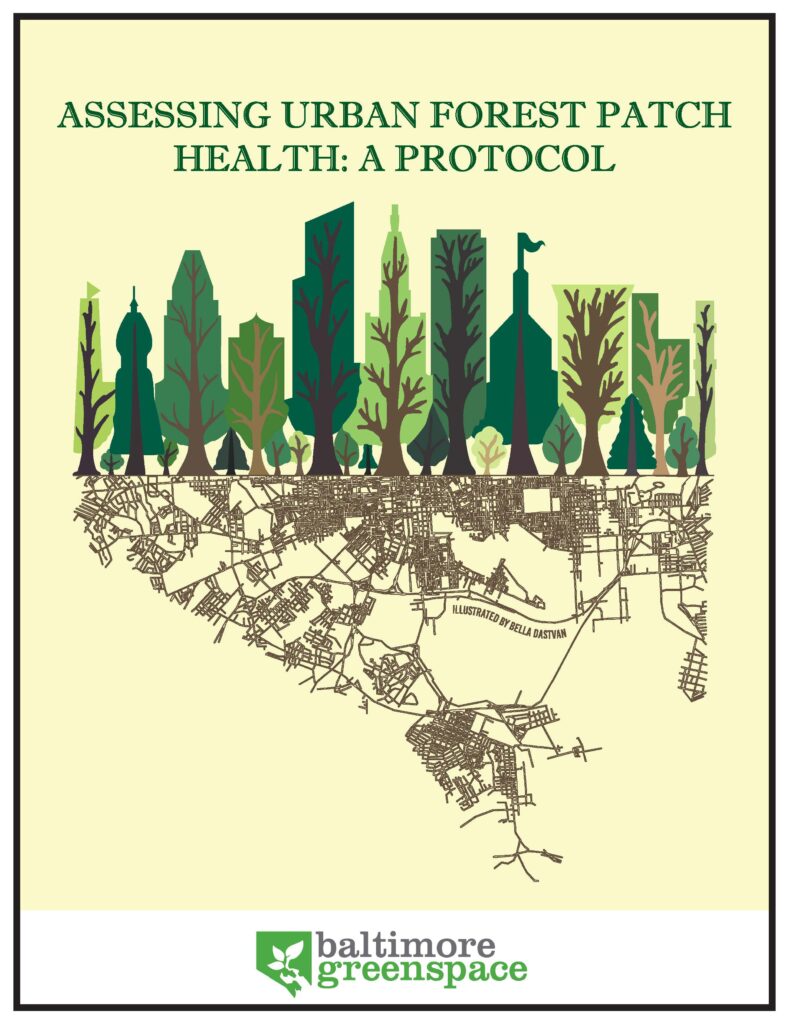 Faculty Project Leader:

Dr. Jennifer Maher, English
Student Team Members:

Bella Dastvan, Tevyur Mosley, and Alida Schott

Project description:
The mission of the non-profit organization Baltimore Green Space is "to be a leader and partner in ensuring the communities' open spaces and forest patches are considered priority assets in the growth and redevelopment of Baltimore. We believe that green spaces provide unmatched opportunities for recreation, civic engagement, and community revitalization. It is essential to retain existing natural spaces that have ecological value and biodiversity. Our impact includes the scientifically documented social, health, environment, and economic benefits that create strong neighborhoods and a vibrant city." This interdisciplinary team of student researchers produced an urban forest health research protocol manual. Building on work produced from collaboration among Baltimore Green Space, Dr. Matt Baker of UMBC, and the USDA Forest Service, current and former students involved in the Summer Forest Patch Project, and community land stewards, the manual was created for use in the field to train citizen practitioners engaged in forest health to develop persuasive information related to urban forest health, and to offer guidelines for how they can disseminate data generated by the field protocol to a more general public.

Please visit this link to view the student team's final product: https://baltimoregreenspace.org/wp-content/uploads/2018/09/urban-forest-patches-manual.pdf
---
From the Civil Rights Movement to Black Lives Matter: Oral Histories of the Lived Experience in Baltimore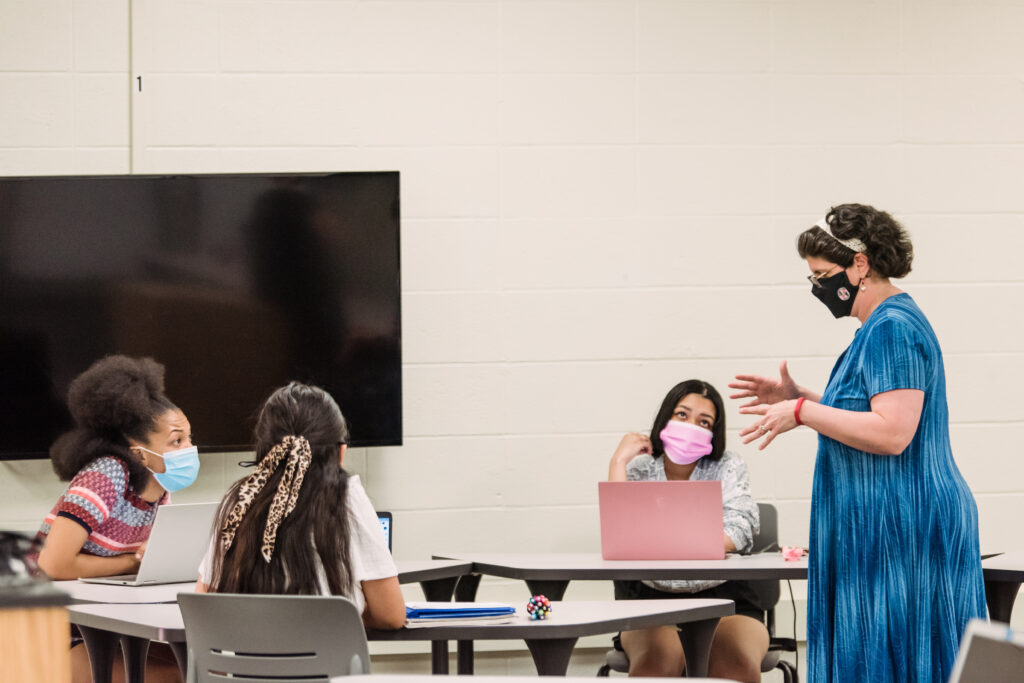 Faculty Project Leader

:

 Dr. Nancy Kusmaul, Social Work
Student Team Members:

Kayla Brooks, Deysi Chitic-Amaya, and Lorra Toler

Project description:
The Black Lives Matter movement in Baltimore has been in the news frequently since the death of Freddie Gray and most recently with the death of George Floyd. This narrative-based project asked questions about what we can learn from history to inform the current movement. Through this inquiry, the student project team began to tell the story of racial justice activism in Baltimore from the Civil Rights movement to the Black Lives Matter movement, building on existing data from the Maryland Historical Society. The student team created new data through interviews, produced a small collection of oral histories of both civil rights and black lives matter leaders, produced blog entries to introduce these leaders to a wider audience, and created an integrative podcast based on the oral histories. Through this project, the student team learned about the history of civil rights in Baltimore and gained skills in interviewing, podcasting, and completing collaborative, interdisciplinary projects.

Please visit this link to view the student team's final product: http://contentdm.ad.umbc.edu/digital/collection/bmoreoralhist

And please visit this link to listen to the podcast created by the student team:
https://iganson.podbean.com/e/episode-4-the-lived-experience-in-baltimore-with-deysi-chitic-amaya-lorra-toler-and-kayla-brooks/

CLICK HERE TO SEE DETAILS OF MORE PAST PROJECTS.